Canada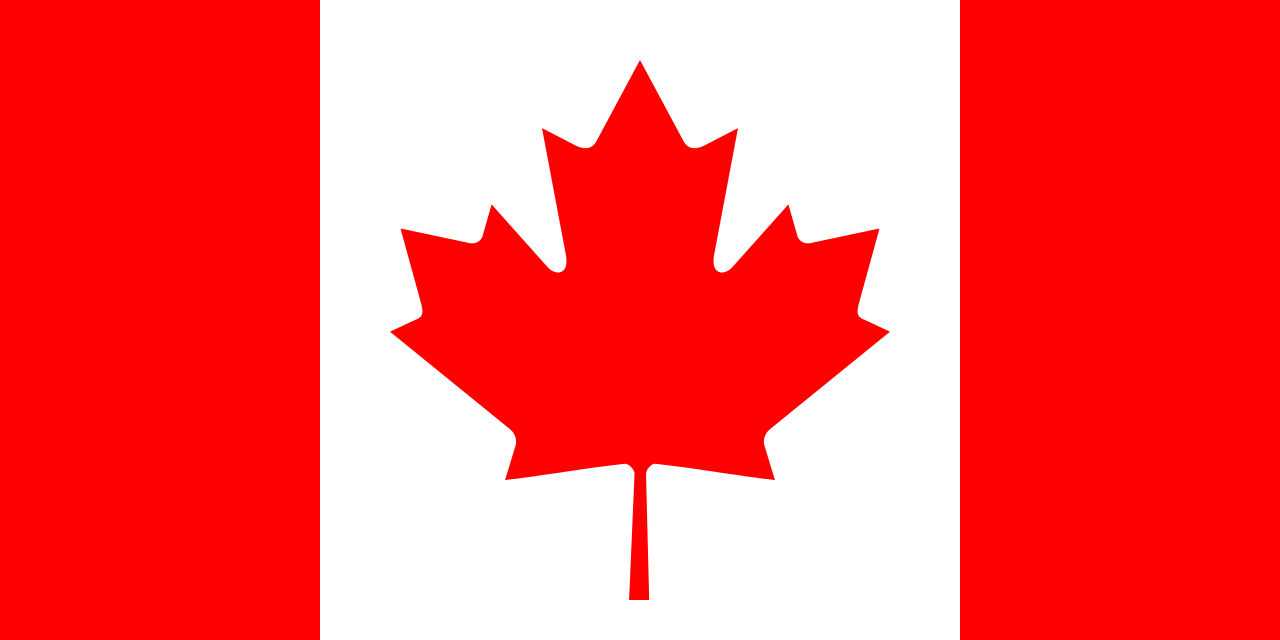 Geography :Covering most of the northern part of the North American continent and with an area larger than that of the United States, Canada has an extremely varied topography. In the east, the mountainous maritime provinces have an irregular coastline on the Gulf of St. Lawrence and the Atlantic. The St. Lawrence plain, covering most of southern Quebec and Ontario, and the interior continental plain, covering southern Manitoba and Saskatchewan and most of Alberta, are the principal cultivable areas. They are separated by a forested plateau rising from Lakes Superior and Huron. Westward toward the Pacific, most of British Columbia, the Yukon, and part of western Alberta are covered by parallel mountain ranges, including the Rockies. The Pacific border of the coast range is ragged with fjords and channels. The highest point in Canada is Mount Logan (19,850 ft; 6,050 m), which is in the Yukon. The two principal river systems are the Mackenzie and the St. Lawrence. The St. Lawrence, with its tributaries, is navigable for over 1,900 mi (3,058 km).
Government :Canada is a federation of ten provinces (Alberta, British Columbia, Manitoba, New Brunswick, Newfoundland and Labrador, Nova Scotia, Ontario, Prince Edward Island, Quebec, and Saskatchewan) and three territories (Northwest Territories, Yukon, and Nunavut). Formally considered a constitutional monarchy, Canada is governed by its own House of Commons. While the governor-general is officially the representative of Queen Elizabeth II, in reality the governor-general acts only on the advice of the Canadian prime minister.
History: The first inhabitants of Canada were native Indian peoples, primarily the Inuit (Eskimo). The Norse explorer Leif Eriksson probably reached the shores of Canada (Labrador or Nova Scotia) in 1000, but the history of the white man in the country actually began in 1497, when John Cabot, an Italian in the service of Henry VII of England, reached Newfoundland or Nova Scotia. Canada was taken for France in 1534 by Jacques Cartier. The actual settlement of New France, as it was then called, began in 1604 at Port Royal in what is now Nova Scotia; in 1608, Quebec was founded. France's colonization efforts were not very successful, but French explorers by the end of the 17th century had penetrated beyond the Great Lakes to the western prairies and south along the Mississippi to the Gulf of Mexico. Meanwhile, the English Hudson's Bay Company had been established in 1670. Because of the valuable fisheries and fur trade, a conflict developed between the French and English; in 1713, Newfoundland, Hudson Bay, and Nova Scotia (Acadia) were lost to England. During the Seven Years' War (1756–1763), England extended its conquest, and the British general James Wolfe won his famous victory over Gen. Louis Montcalm outside Quebec on Sept. 13, 1759. The Treaty of Paris in 1763 gave England control.
Capital :Ottawa,Languages: English (official) 58.7%, French (official) 22%, Punjabi 1.4%, Italian 1.3%, Spanish 1.3%, German 1.3%, Cantonese 1.2%, Tagalog 1.2%, Arabic 1.1%, other 10.5% (2011 est.) Ethnicity/race: Canadian 32.2%, English 19.8%, French 15.5%, Scottish 14.4%, Irish 13.8%, German 9.8%, Italian 4.5%, Chinese 4.5%, North American Indian 4.2%, other 50.9% note: percentages add up to more than 100% because respondents were able to identify more than one ethnic origin (2011 est.) National Holiday: Canada Day, July 1 Religions: Catholic 40.6% (includes Roman Catholic 38.8%, Orthodox 1.6%, other Catholic .2%), Protestant 20.3% (includes United Church 6.1%, Anglican 5%, Baptist 1.9%, Lutheran 1.5%, Pentecostal 1.5%, Presbyterian 1.4%, other Protestant 2.9%), other Christian 6.3%, Muslim 3.2%, Hindu 1.5%, Sikh 1.4%, Buddhist 1.1%, Jewish 1%, other 0.6%, none 23.9% (2011 est.) Literacy rate: 99% (2011 est.) Economic summary: GDP/PPP (2013 est.): $1.518 trillion; per capita $43,100. Real growth rate: 1.6%. Inflation:1%. Unemployment: 7.1%. Arable land: 4.3%. Agriculture: wheat, barley, oilseed, tobacco, fruits, vegetables; dairy products; forest products; fish. Labor force: 19.08 million (2013); agriculture 2%, manufacturing 13%, construction 6%, services 76%, other 3% (2006). Industries: transportation equipment, chemicals, processed and unprocessed minerals, food products, wood and paper products, fish products, petroleum and natural gas. Natural resources: iron ore, nickel, zinc, copper, gold, lead, molybdenum, potash, diamonds, silver, fish, timber, wildlife, coal, petroleum, natural gas, hydropower. Exports: $458.7 billion (2013 est.): motor vehicles and parts, industrial machinery, aircraft, telecommunications equipment; chemicals, plastics, fertilizers; wood pulp, timber, crude petroleum, natural gas, electricity, aluminum. Imports: $471 billion (2013 est.): machinery and equipment, motor vehicles and parts, crude oil, chemicals, electricity, durable consumer goods. Major trading partners: U.S., UK, China, Mexico (2012). Communications: Telephones: main lines in use: 18.01 million (2012); mobile cellular: 26.263 million (2012).Broadcast media: 2 public TV broadcasting networks each with a large number of network affiliates; several private-commercial networks also with multiple network affiliates; overall, about 150 TV stations; multi-channel satellite and cable systems provide access to a wide range of stations including US stations; mix of public and commercial radio broadcasters with the Canadian Broadcasting Corporation (CBC), the public radio broadcaster, operating 4 radio networks, Radio Canada International, and radio services to indigenous populations in the north; roughly 2,000 licensed radio stations in Canada (2008). Internet hosts: 8.743 million (2012). Internet users: 26.96 million (2009). Transportation: Railways: total: 46,552 km (2008). Highways: total: 1.0423 million (2011). Waterways: 636 km; note: Saint Lawrence Seaway of 3,769 km, including the Saint Lawrence River of 3,058 km, shared with United States (2011). Ports and harbors: Halifax, Saint John (New Brunswick), Vancouve, Montreal, Quebec City, Sept-Isles (St. Lawrence); Fraser River Port (Fraser); Hamilton (Lake Ontario). Airports: 1,467 (2013 est.). International disputes:managed maritime boundary disputes with the US at Dixon Entrance, Beaufort Sea, Strait of Juan de Fuca, and the Gulf of Maine including the disputed Machias Seal Island and North Rock; Canada and the United States dispute how to divide the Beaufort Sea and the status of the Northwest Passage but continue to work cooperatively to survey the Arctic continental shelf; US works closely with Canada to intensify security measures for monitoring and controlling legal and illegal movement of people, transport, and commodities across the international border; sovereignty dispute with Denmark over Hans Island in the Kennedy Channel between Ellesmere Island and Greenland; commencing the collection of technical evidence for submission to the Commission on the Limits of the Continental Shelf in support of claims for continental shelf beyond 200 nm from its declared baselines in the Arctic, as stipulated in Article 76, paragraph 8, of the United Nations Convention on the Law of the Sea.
राजधानी ओटावा
कनाडा (/ˈkænədə/) उत्तरी अमेरिका का एक देश है जिसमें दस प्रान्त और तीन केन्द्र शासित प्रदेश हैं। यह महाद्वीप के उत्तरी भाग में स्थित है जो अटलांटिक से प्रशान्त महासागर तक और उत्तर में आर्कटिक महासागर तक फैला हुआ है। इसका कुल क्षेत्रफल 99.8 लाख वर्ग किलोमीटर है और कनाडा कुल क्षेत्रफल की दृष्टि से विश्व का दूसरा और भूमि क्षेत्रफल की दृष्टि से चौथा सबसे बड़ा देश है। इसकी संयुक्त राज्य अमेरिका के साथ अन्तर्राष्ट्रीय सीमा विश्व की सबसे बड़ी भू-सीमा है।