Ireland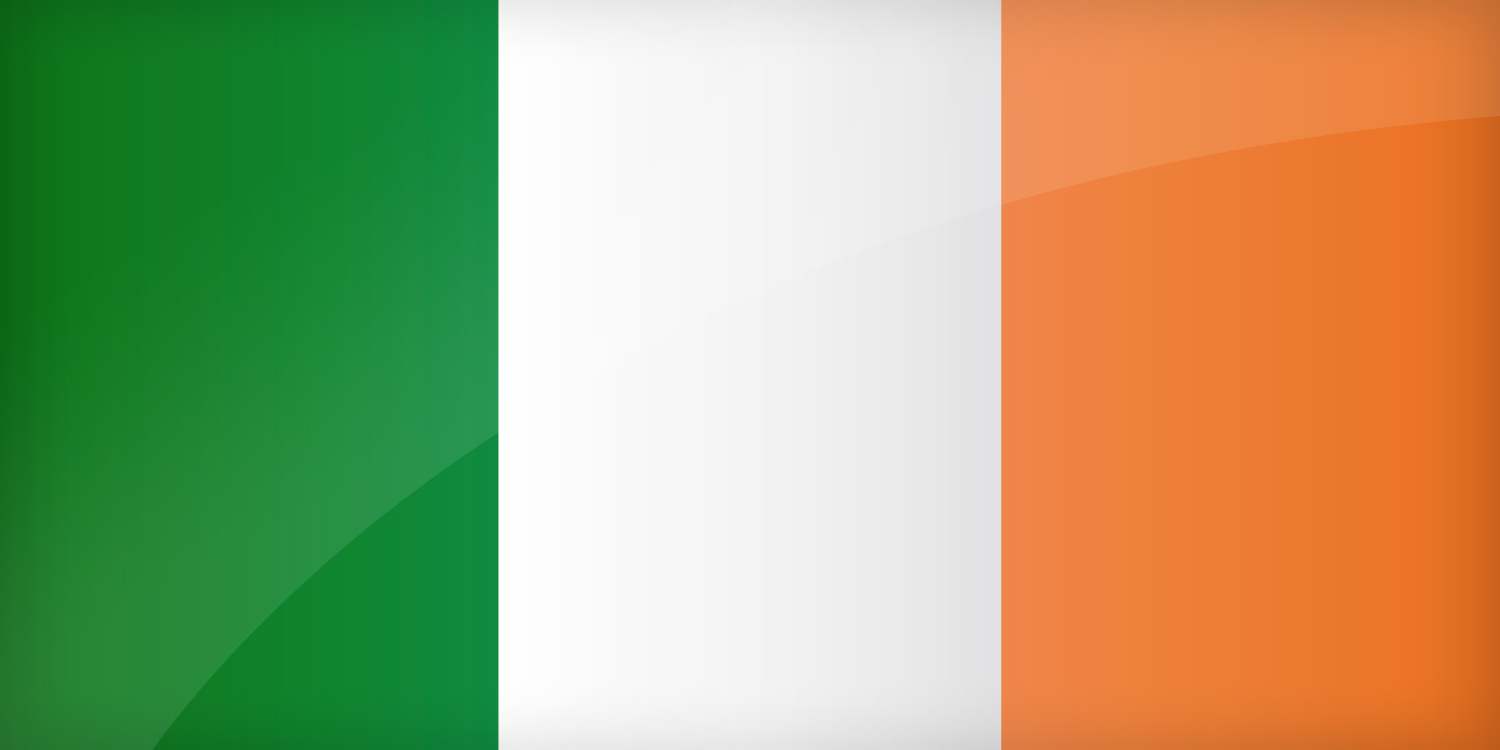 Geography :Ireland is situated in the Atlantic Ocean and separated from Great Britain by the Irish Sea. Half the size of Arkansas, it occupies the entire island except for the six counties that make up Northern Ireland. Ireland resembles a basin—a central plain rimmed with mountains, except in the Dublin region. The mountains are low, with the highest peak, Carrantuohill in County Kerry, rising to 3,415 ft (1,041 m). The principal river is the Shannon, which begins in the north-central area, flows south and southwest for about 240 mi (386 km), and empties into the Atlantic.
Government :Republic.
History: In the Stone and Bronze Ages, Ireland was inhabited by Picts in the north and a people called the Erainn in the south, the same stock, apparently, as in all the isles before the Anglo-Saxon invasion of Britain. Around the 4th century B.C. , tall, red-haired Celts arrived from Gaul or Galicia. They subdued and assimilated the inhabitants and established a Gaelic civilization. By the beginning of the Christian Era, Ireland was divided into five kingdoms—Ulster, Connacht, Leinster, Meath, and Munster. Saint Patrick introduced Christianity in 432, and the country developed into a center of Gaelic and Latin learning. Irish monasteries, the equivalent of universities, attracted intellectuals as well as the pious and sent out missionaries to many parts of Europe and, some believe, to North America. Norse incursions along the coasts, starting in 795, ended in 1014 with Norse defeat at the Battle of Clontarf by forces under Brian Boru. In the 12th century, the pope gave all of Ireland to the English Crown as a papal fief. In 1171, Henry II of England was acknowledged "Lord of Ireland," but local sectional rule continued for centuries, and English control over the whole island was not reasonably secure until the 17th century. In the Battle of the Boyne (1690), the Catholic King James II and his French supporters were defeated by the Protestant King William III (of Orange). An era of Protestant political and economic supremacy began. By the Act of Union (1801), Great Britain and Ireland became the "United Kingdom of Great Britain and Ireland." A steady decline in the Irish economy followed in the next decades. The population had reached 8.25 million when the great potato famine of 1846–1848 took many lives and drove more than 2 million people to immigrate to North America.
Capital :Dublin,Monetary unit: Euro (formerly Irish pound [punt]) National name: Éire Languages: English, Irish (Gaelic) (both official) Ethnicity/race: Irish 84.5%, other white 9.8%, Asian 1.9%, black 1.4%, mixed and other 0.9%, unspecified 1.6% (2011 est.) Religions: Roman Catholic 84.7%, Church of Ireland 2.7%, other Christian 2.7%, Muslim 1.1%, other 1.7%, unspecified 1.5%, none 5.7% (2011 est.) National Holiday: Saint Patrick's Day, March 17 Literacy rate: 99% (2003 est.) Economic summary: GDP/PPP (2013 est.): $190.4 billion; per capita $41,300. Real growth rate: 0.6%. Inflation: 0.6%. Unemployment: 13.5%. Arable land: 15.11%. Agriculture: turnips, barley, potatoes, sugar beets, wheat; beef, dairy products. Labor force: 2.161 million (2011 est.); agriculture 5%, industry 19%, services 76% (2011 est.). Industries: steel, lead, zinc, silver, aluminum, barite, and gypsum mining processing; food products, brewing, textiles, clothing; chemicals, pharmaceuticals; machinery, rail transportation equipment, passenger and commercial vehicles, ship construction and refurbishment; glass and crystal; software, tourism. Natural resources: zinc, lead, natural gas, barite, copper, gypsum, limestone, dolomite, peat, silver. Exports: $113.6 billion (2013 est.): machinery and equipment, computers, chemicals, pharmaceuticals; live animals, animal products. Imports: $61.51 billion (2013 est.): data processing equipment, other machinery and equipment, chemicals, petroleum and petroleum products, textiles, clothing. Major trading partners: U.S., UK, Belgium, Germany, France, Netherlands, Switzerland (2012). Communications: Telephones: main lines in use: 2.007 million (2012); mobile cellular: 4.906 million (2012). Broadcast media: publicly owned broadcaster Radio Telefis Eireann (RTE) operates 2 TV stations; commercial TV stations are available; about 75% of households utilize multi-channel satellite and TV services that provide access to a wide range of stations; RTE operates 4 national radio stations and has launched digital audio broadcasts on several stations; a number of commercial broadcast stations operate at the national, regional, and local levels (2014). Internet hosts: 1.387 million (2010). Internet users: 3.042 million (2009). Transportation: Railways: total: 3,237 km (2008). Roadways: total: 96,036 km; paved: 96,036 km (including 1,224 km of expressways) (2014). Waterways: 956 km (pleasure craft only) (2010). Ports and harbors: Cork, Dublin, Shannon Foynes, Waterford. Airports: 40 (2013). International disputes: Ireland, Iceland, and the UK dispute Denmark's claim that the Faroe Islands' continental shelf extends beyond 200 nm.
आयरलैण्ड (pronounced [ˈaɪrlənd]( listen); आयरिश : Éire [ˈeːɾʲə] एक द्वीप है उत्तर पश्चिम यूरोप में। यूरोप की तीसरी सबसे बड़ी द्वीप है और दुनिया में बीसवीं सबसे बड़ी द्वीप है। पुर्व में संजयुक्त राजशाही है।