Bobsleigh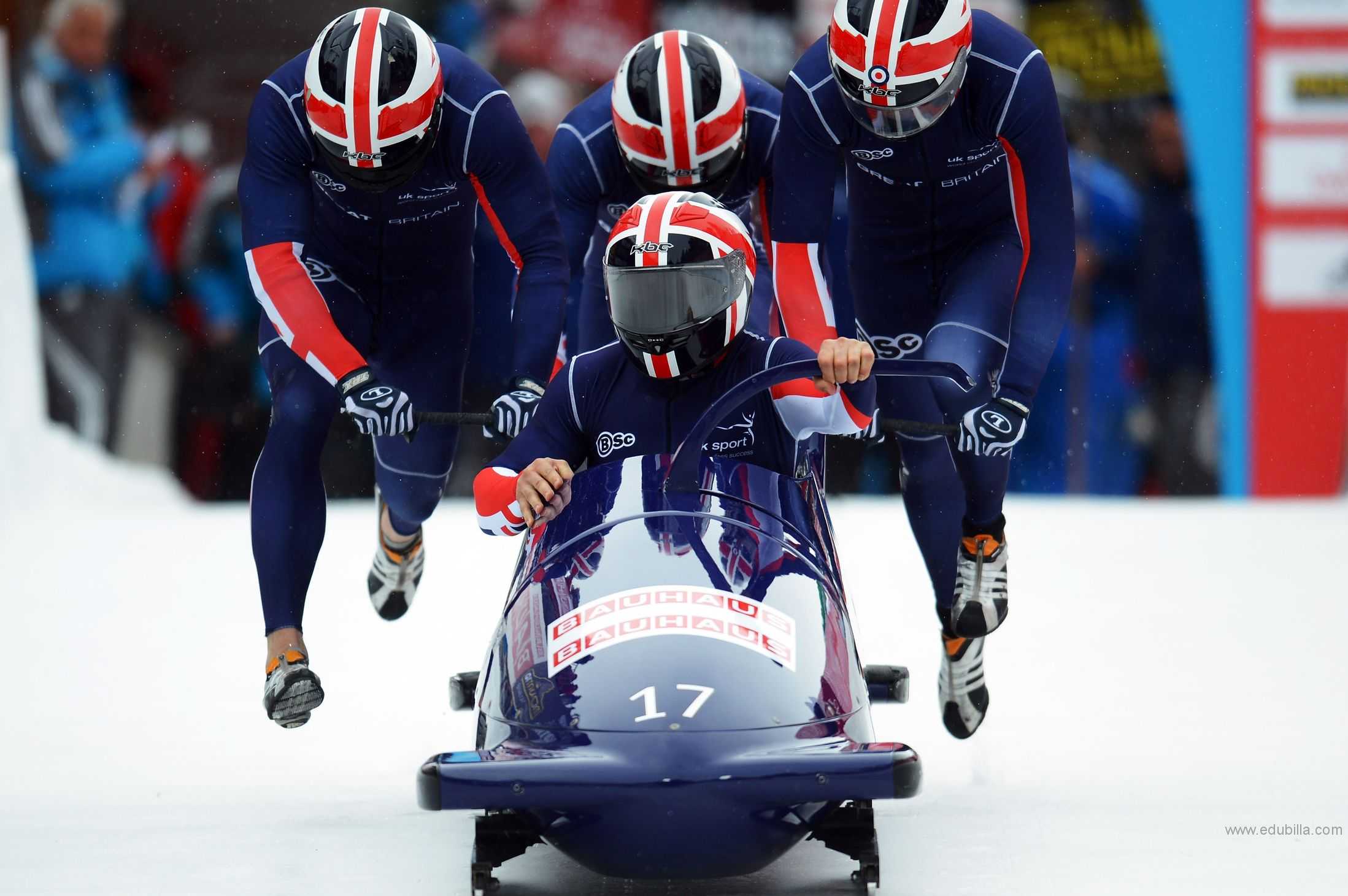 Bobsleigh or bobsled is a winter sport in which teams of two or four teammates make timed runs down narrow, twisting, banked, iced tracks in a gravity-powered sled. The timed runs are combined to calculate the final score.
The various types of sleds came several years before the first tracks were built in St. Moritz, Switzerland, where the original bobsleds were adapted upsized luge/skeleton sleds designed by the adventurously wealthy to carry passengers. All three types were adapted from boys' delivery sleds and toboggans.
Competition naturally followed, and to protect the working class and rich visitors in the streets and byways of St Moritz, bobsledding was eventually banned from the public highway. In the winter of 1903/1904 the Badrutt family, owners of the historic Kulm Hotel and the Palace Hotel, allowed Emil Thoma to organise the construction of the first familiarly configured 'half-pipe' track in the Kulm Hotel Park, ending in the village of Cresta. It has hosted the sport during two Olympics and is still in use today.
International bobsleigh competitions are governed by the International Bobsleigh and Skeleton Federation, also known as FIBT from the French Fédération Internationale de Bobsleigh et de Tobogganing. National competitions are often governed by bodies such as the United States Bobsled and Skeleton Federation andBobsleigh Canada Skeleton.