20 November World Day of Remembrance for Road Traffic Victims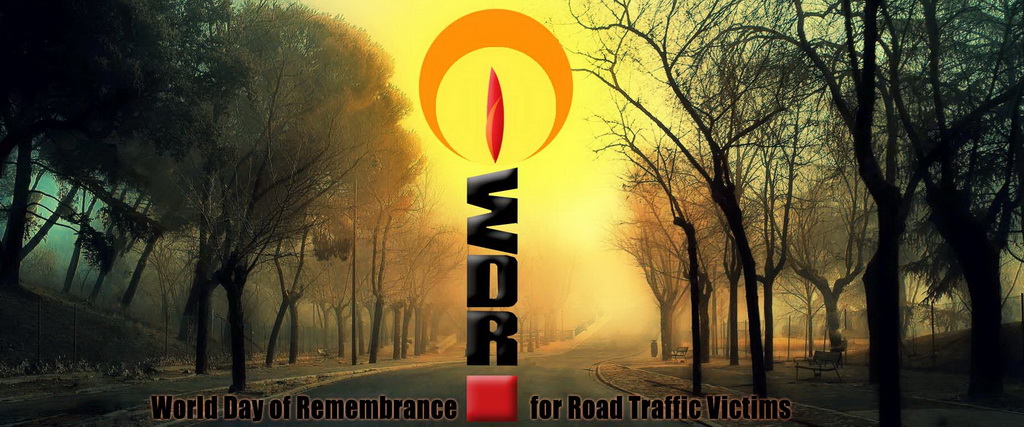 Since the adoption of the World Day of Remembrance for Road Traffic Victims, pursuant to General Assembly resolution 60/5, the observance has spread to a growing number of countries on every continent.
The Day has become an important tool in global efforts to reduce road casualties. It offers an opportunity for
drawing attention to the scale of emotional and economic devastation caused by road crashes and for giving recognition to the suffering of road crash victims and the work of support and rescue services. In 2008, remembrance services and other related events were held in such countries as Argentina, Australia, Brazil, Brunei Darussalam, Canada, India, Japan, Mexico, Nigeria, the Philippines, South Africa, Uganda and the United States, and almost every country in Europe.
A dedicated website was also launched to make the Day more widely known and to link countries through sharing common objectives and the remembrance of people killed and injured in crashes.
The World Day of Remembrance for Road Traffic Victims is a time to reflect on the needless tragedies that occur each day on the world's roads.
Despite improvements in road safety, we still face some shocking injury and fatality figures.
Road traffic accidents kill an estimated 1.25 million people each year -- 90 per cent of them in middle- and low-income countries.
Such accidents are the leading cause of death among young people aged between 15 and 29. Almost half of all road traffic deaths are among pedestrians, cyclists and motorcyclists.
I call on governments to tighten enforcement of laws on speeding, drinking and driving, and to mandate and enforce the use of seat-belts, motorcycle helmets and child restraints -- all of which have been shown to save lives.
The Second Global High-Level Conference on Road Safety, hosted by the Government of Brazil and supported by the World Health Organization, is being convened this week. Some 1500 delegates from more than 100 countries -- including ministers of transport, health and interior -- will meet to find ways to halve road traffic deaths and injuries by 2020 -- the target set forth in the new Sustainable Development Goals agreed by Member States in September.
On this solemn day, let us re-commit to making our roads safe for all.