Balraj Sahni (1 May 1913 – 13 April 1973)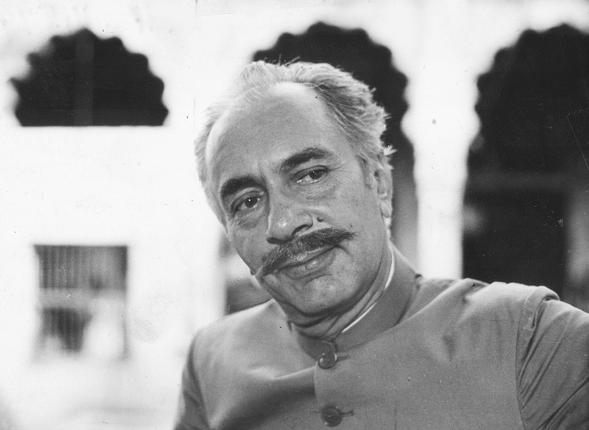 Balraj Sahni (1 May 1913 – 13 April 1973), born Yudhishthir Sahni, was a noted Indian film and stage actor, who is best known for Dharti Ke Lal (1946), Do Bigha Zameen (1953), Kabuliwala (1961) and Garam Hawa (1973).
He came from Bhera, now in Punjab, Pakistan, and was the brother of Bhisham Sahni, noted Hindi writer, playwright, and actor.
Sahni went from his native Rawalpindi, Pakistan to study at Lahore University, Punjab, British India. He completed his master's degree in English Literature from Lahore and then went back to Rawalpindi and joined his family business. He also held a Bachelor's degree in Hindi, followed by a Masters in English from Punjab University. Soon after he married Damayanti Sahni.
In the late 1930s, Sahni and his wife left Rawalpindi to join Tagore's Visva-Bharati University inShantiniketan in Bengal as an English and Hindi teacher. It is here that their son, Parikshit Sahni was born, when his wife Damayanti was doing her bachelor's degree. He also went to work with Mahatma Gandhi for a year in 1938. The next year, Sahni, with Gandhi's blessings, went to England to join the BBC-London's Hindi service as a radio announcer. He returned to India in 1943.