Ravi Shastri (27-May-1962)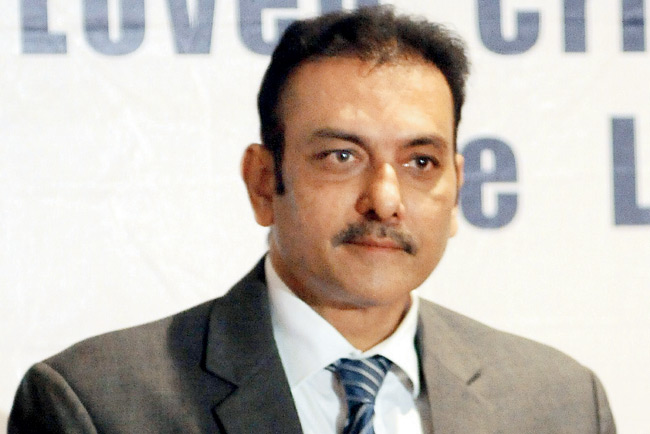 Ravishankar Jayadritha Shastri (born 27 May 1962) is a former Indian cricketer and former Director for the Indian cricket team. He represented the Indian national team in both Test and One-Day matches between 1981 and 1992. Although he started his career as a left arm spin bowler, he later transformed into a batting all–rounder.
As a batsman, he was essentially defensive with his trademark "chapati shot (a flick off the pads), but he could raise his strike rate when required. Due to his above-average height (he stood 6' 3" tall) and an upright stance, he had a limited number of shots against fast bowling, but was able to put the lofted shot to good use against spin bowling. Shastri played either as an opening batsman or in the middle order.
The highlight of his career was when he was elected Champion of Champions in the World Championship of Cricket in Australia in 1985. In the same season, he equalled West IndianGarry Sobers's record of hitting six sixes in an over in first class cricket. He was regarded as a potential captain, but his image outside cricket, injuries and tendency to lose form at crucial times meant that he captained India in only one Test match.
In domestic cricket, he played for Bombay and led them to the Ranji Trophy title in his final year of playing. He also played four seasons of county cricket for Glamorgan. He was forced to retire aged 31 due to a recurring knee injury. He now does commentary on behalf of BCCI in the matches that India plays. In 2014, he became the director of Indian Cricket team for a period of eight months from India's tour of England till the World Cup 2016 . In June 2016, Shastri has applied for the job of coach of the Indian cricket team.